Case Studies of Smart Community Demonstration Project
The Operational Experience of Sendai Microgrid in the Aftermath of the Great East Japan Earthquake: A Case Study
The Sendai Microgrid was initially designed in 2004 as a test bed for a demonstration project of NEDO. After the study was completed in 2008, the microgrid system has continued in operation under the management of NTT Facilities, Inc.
On March 11, 2011, the devastating Great East Japan Earthquake hit the Tohoku district, inflicting catastrophic damage on the district's energy supply system for a number of days. Despite the extreme devastation, the Sendai Microgrid resumed supplying power and heat to customers after a short interruption, proving its effectiveness.
This case study is an analysis of the operations of the Sendai Microgrid in the aftermath of the earthquake and will provide useful lessons for all microgrid operators and users around the world.
Sendai Microgrid
Japan-U.S. Collaborative Smart Grid Demonstration Project in New Mexico : Case Studies
For the period between FY2009 and FY2014, the Japan – U.S. Collaborative Smart Grid Demonstration Project in New Mexico was implemented at two sites, Los Alamos and Albuquerque in New Mexico State in the United States as NEDO's first Overseas Smart Community Demonstration Project. The project was accomplished by a collaboration of 19 Japanese companies, the State Government of New Mexico, electric utilities, research organizations, and other stakeholders demonstrate technologies that allow for large scale penetration of renewable energy in the future, and offering some important clues on the promotion of smart grid in both Japan and the U.S. in the course of this demonstrative experiment.
This Document is a case study focusing on the efforts deployed in Los Alamos and Albuquerque and report on the suggestions made by this experience.
PV system(Los Alamos site)

Demonstration building (Albuquerque site)
■Integrated Energy Management System (μEMS)
Solution to the issue of high RES penetration
Demand response found to be highly effective
Identifying issues for further development
■Smart House Constructed in Los Alamos
Market potential of energy solutions for homes
Solution that does not interfere with the comfort and convenience of residents
■Development of transfer trip system using high-speed PLC
Applicability of high-speed PLC to electric system
■Contribution to power system as a microgrid
Microgrid that contributes to the operation of power system
Development of standards for grid connection of a microgrid
Implications for the microgrid system design
Capability of thermal load for the stabilization of power system
■Coordinated operation with other control system
Knowledge obtained from collaborative research
Demonstrated performance of gas engine to contribute to the grid operation
Possible islanding operation mainly by gas engine
Smart Community Demonstration in Malaga: A Case Study
During the period between2012 and2015, there had been a Spain-Japan joint project for smart community demonstration in Malaga, Spain, focusing on road transportation system in a society with high EV penetration. As one of the NEDO Smart Community Overseas Demonstration Projects,ZEM2ALL was launched based on the technical development collaboration agreement "Japan-Spain Innovation Program (JSIP)"concluded between NEDO and the Center for the Development of Industrial Technology (CDTI), a Spanish public organization. Under the MOU signed between NEDO and Malaga City in 2012, a total of six private companies from Spain and Japan established a consortium (ZEM2ALL) and participated in the demonstration.
The project had important implications for the process of building smart community infrastructure and implementing EV power demand management, etc. which were designed for the further spread of EV. Not only the technical demonstration of smart city, customer relationship building was also conducted actively in collaboration with Malaga City. In this sense, the demonstration project had a huge social role as well. In this Case Study, lessons learnt from the demonstration on smart community related technology and the social significance of the project were summarized.
EV and the quick charger
■Overview of demonstration infrastructure
Construction of EV Smart infrastructure
Outreach activities
■Demonstration content and accomplishment
EV user behavior analysis
Load management by EV demand response
■Key findings
Significance of active involvement of the citizens
Possibility of DR to increase demand
Collection of valuable data on the EV behavior
Clarification of issue and Future approach
Japan - U.S. Collaborative Smart Grid Demonstration Projectin Maui Island of Hawaii State: A case study
During the period between 2011 and 2016, there had been a smart community project called JUMPSmartMaui (JSM) held in the island of Maui, Hawaii, U.S. With the objective of effective utilization of renewable energy that had been penetrating on a larger scale and widespread deployment of electric vehicles (EVs), a smart community was constructed by Hawaiian and Japanese stakeholders. Smart community is a social system that integrates advanced environmental and energy technologies and provides citizens belonging to the community with sustainable, safe and secure society. In this context, it is important to have a perspective of what value had been provided to citizens by the smart community. Based on this viewpoint, this report summarizes suggestions for future smart community development derived from the activities and results of JUMPSmartMaui, especially from the engagement of citizens (i.e. volunteers participated in JUMPSmartMaui) on EV-related programs.
JUMP Smart Maui
■Overview of JUMPSmartMaui project
Energy situation in Hawaii
Smart Community System developed in the project
Recruiting demonstration volunteers
■Fast EV Charging Station Program
Program overview
Findings and facts of the Program
■EV Charging Management Program
Program overview
Findings and facts of the Program
■V2G (EV discharge) Program
Program overview
Findings and facts of the Program
■Suggestions to future development of smart communities
Value of EV as distributed energy resource
Beyond the scope of technical demonstration
Toward further development of smart communities
Smart Community Demonstration Project in Lyon, France
In Lyon, France, there was a smart community demonstration conducted as a joint project with Japan from 2011 to 2016, focusing on the construction of a future-oriented city where advanced energy technologies are utilized to achieve Europe's aggressive environmental target. As one of NEDO International Smart Community Projects and part of Lyon Confluence district redevelopment project which Lyon Métropole had implemented based on commission to SPL Lyon Confluence, the project was jointly conducted by Toshiba of Japan and four major partner companies of France under the Implementation Agreement (IA), based on the Memorandum of Agreement (MoA) concluded between NEDO and Lyon Métropole.
The project was designed to demonstrate the introduction of energy saving technologies to new and existing houses, and the construction and evaluation of IT-based PV generation management system, EV car sharing system and the system supporting effective and efficient city planning through management of real time energy usage data of the city, bringing about some important implications.This Case Study summarizes the smart community technology related lessons learnt from the demonstration and the social meaning of the project.
Positive Energy Building HIKARI

EV Car charging & Charging Management
Cité Perrache, the demonstration site for
visualization

Community Management System
■Overview of demonstration project in Lyon
■Task1: Positive Energy Building (PEB)
Design and system configuration
Results of PEB evaluation
■Task2: EV Car Sharing & Charging Management
EV Charging Management System
Performance verification results of the system
■Task3: Home Energy Consumption Visualization
System configuration and the tablet's function
Energy saving effect by visualization
■Task 4: Community Management System (CMS)
■For further development of smart community
Smart Community Demonstration Project in Greater Manchester, UK
During the period between 2014 and 2016, there had been a smart community demonstration project held as a UK-Japan joint project in Manchester, U.K. The main objective was to confirm the validity and feasibility of an aggregation business that creates load adjustment power by controlling residential power consumption using Japanese ICT in the UK, which is an advanced country in terms of efforts including introduction of renewable energy to realize low-carbon societies.
Under a cooperation agreement to promote the demonstration concluded between the Greater Manchester Combined Authority (GMCA) and NEDO, the project was carried out jointly by local players including the UK housing corporation and universities and the Japan Consortium composed of NEDO, Hitachi, Daikin Industries and Mizuho Bank. The project included introduction of heat pump (HP) technology to insulated public housing, provision of demand response (DR) technology in consideration of residents' living environment and development of an aggregation system that responds to the electricity market in the UK followed by the verification of the effects, providing important suggestions during the process.
This case study summarizes the implications of smart community related technologies obtained from and the social significance of the demonstration.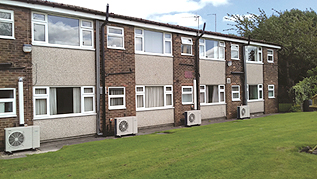 Condominium housing of demonstration site
■Demonstration overview
Theme 1: Demonstration of HP introduction
Theme 1 aimed to introduce multiple types of HP systems to 550 homes that took part in the trials, have them use the system for a long term and provide them with sufficient maintenance and repair services, in order to demonstrate the validity of HP.
Theme 2: Demonstration of aggregation system
Electricity aggregation system that takes account of trading in the UK electricity markets was constructed in addition to the HP aggregation system to perform centralized control of 550 HPs introduced under Theme 1, demonstrating that load adjustment power obtained from controlling and aggregating small customer's HPs can be provided as available supply-demand balancing capacity in the UK electricity market.
Theme 3: Development of business model
Upon understanding the situation and characteristics of the UK electricity market, evaluation and determination of possible business models to commercialize small aggregation business demonstrated in Themes 1 and 2 and simulation of operating revenue for each model were conducted under Theme 3.
Smart Community Demonstration Project at Industrial Park in Java Island, the Republic of Indonesia
In Java Island of the Republic of Indonesia, Indonesia-Japan joint project was conducted from 2012 to 2017 to demonstrate smart communities, focusing on the establishment of advanced energy use methods in an industrial park where energy demand was growing rapidly.
In this demonstration, in addition to the introduction of a system for stabilizing power quality and a system for energy management in the industrial park, the ICT platform was established and its effectiveness was verified.
For this demonstration, under the Memorandum of Understanding (MOU) concluded between NEDO and MEMR, the five Japanese companies (Sumitomo Corporation, Fuji Electric, Mitsubishi Electric, Sumisho Machinery Trade Corporation and NTT Communications) and PLN signed the Implementation Document (ID) to jointly implement the demonstration.
This case study summarizes social significance of the demonstrations and suggestions of smart grid related technologies obtained in this demonstration project.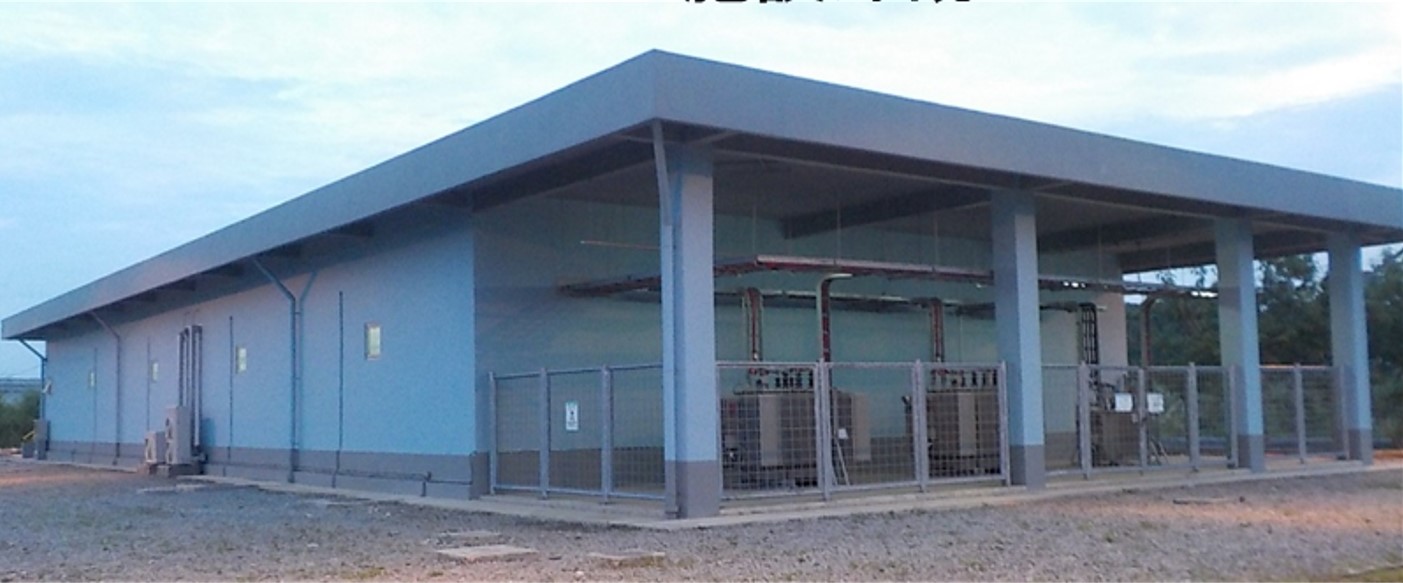 Facility in the industrial park where High Quality Power Supply (HQPS) was installed
Smart Community Demonstration Project in Speyer, Germany
In Speyer, Germany, a smart community demonstration project conducted from 2015 to 2017, to verify the improvement of the self-consumption rate of electricity generated by rooftop photovoltaic (PV) panels through the integration of various technologies such as storage batteries, heat pumps (HP), and ICT which controls electricity consumption.
In this demonstration, two types of demonstration sites were selected, and the demonstration was conducted mainly based on the following themes; self-consumption model for detached houses (Type A) and self-consumption model for apartment buildings (Type B).
For this demonstration, the city of Speyer, NEDO and a municipal public service company Stadtwerke Speyer (SWS) signed the Memorandum of Understanding (MOU). For Type A project, NTT DOCOMO and NTT Facilities signed the Implementation Document (ID) with SWS and the public housing company GEWO Wohnen GmbH, and for Type B project, Hitachi Chemical and Hitachi Information and Communications Engineering signed ID with SWS and GEWO.
This case study summarizes the implications for smart community technologies in Japan and the potential social contribution of the demonstration project.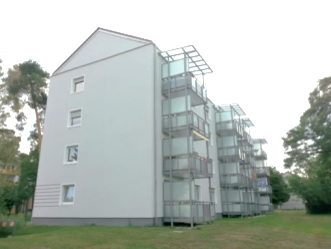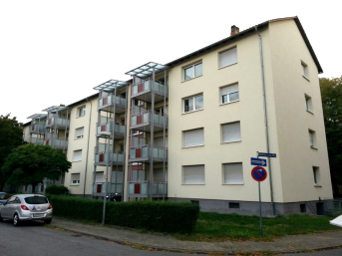 Demonstration sites in Speyer
Smart Community Demonstration Project in Oshawa, Canada
From 2015 to 2017, a demonstration project about systems consisting of solar panels, battery storage, and hybrid inverter was conducted in the city of Oshawa, Ontario, Canada, an area with unstable power supply. It was the verification for the sake of power grid stabilization to introduce and operate power storage systems, and to make use of the systems which can be used as emergency power sources in the area with unstable power supply.
This demonstration was conducted by Tabuchi Electric from Japan, a Canadian corporation Oshawa Power & Utility Corporation (OPUC) and the city of Oshawa. NEDO concluded the Memorandum of Understanding (MOU) with the city of Oshawa and OPUC. Tabuchi Electric also concluded the Implementation Document (ID) with OPUC to build cooperative framework of the project. Panasonic Eco Solutions Canada concluded a contract for maintenance and inspection with Tabuchi Electric to support participating residents of the demonstration, and made procurement and installation of the systems.
This case study summarizes the results of the demonstration of power storage systems, value of emergency power source, suggestions on the future smart community market and power supply systems, and social significance of a demonstration.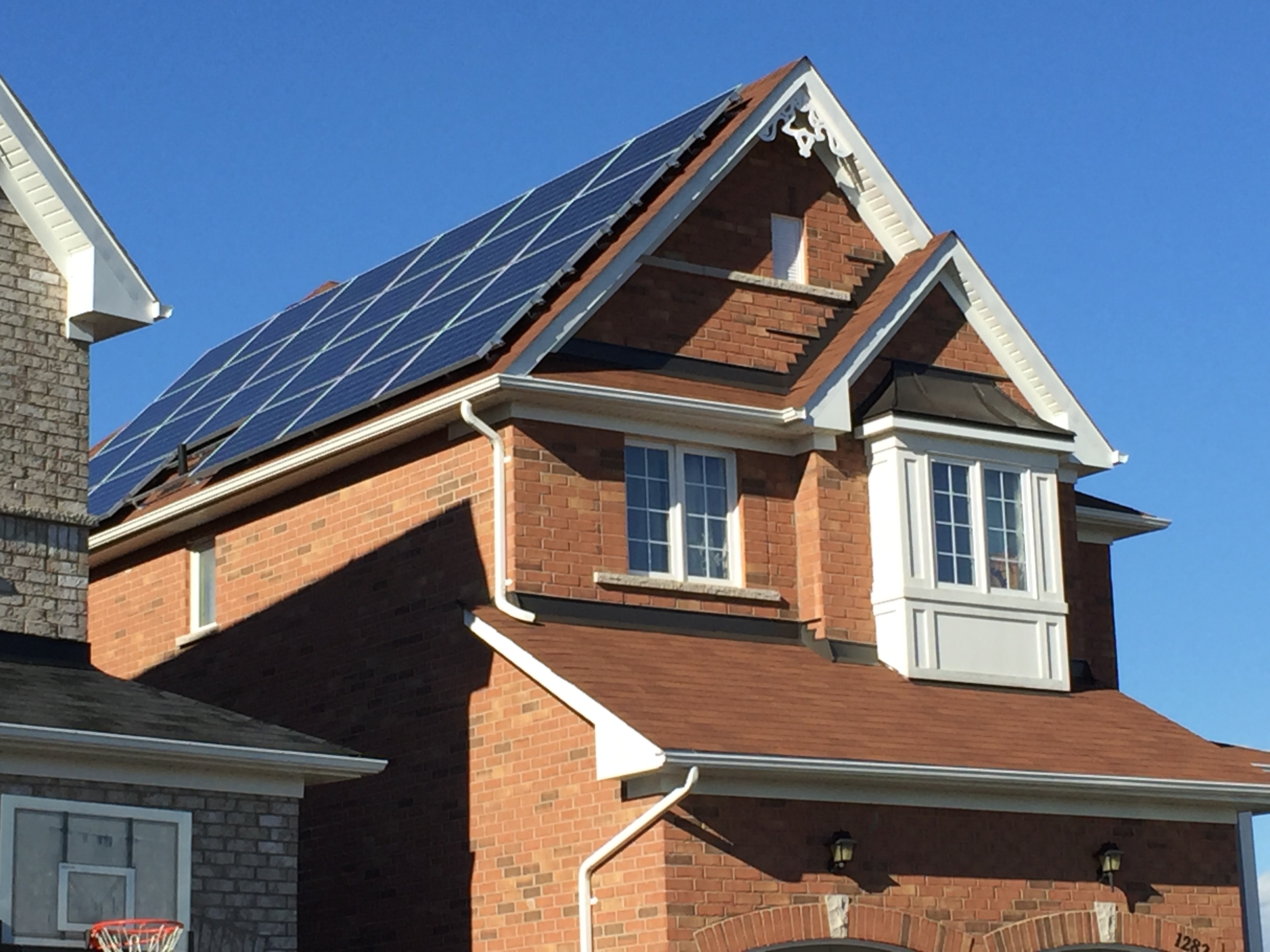 Demonstration site in Oshawa
Smart Grid Demonstration Project in Haryana State, India
This demonstration project was conducted to improve the reliability and efficiency of the power distribution business by utilizing the smart grid technology of Japanese companies in the Republic of India, which is facing the challenge of improving the quality of its power supply as a result of its rapid economic growth. The demonstration was conducted in Panipat, a local city in the state of Haryana, from 2015 to 2019. It is also one of 14 smart grid pilot projects for improving profitability of power distribution public companies and constructing the next generation power distribution network, led by the Ministry of Power in India.
Japanese companies developed smart meter system and Supervisory Control And Data Acquisition (SCADA), and they are aimed to contribute to the visualization of the electric grid data in Panipat and to the reduction of power outage time and AT&C loss through data analysis by simultaneously carrying out capacity building projects including operation and maintenance training.
NEDO, the Ministry of Power of India, the Ministry of Finance of India, the Electricity Bureau in Haryana State, and Uttar Haryana Bijli Vitran Nigam (UHBVN) signed the Memorandum of Understanding (MOU), and Fuji Electric, Sumitomo Electric Industries and THE Power Grid Solution signed the Implementation Document (ID) with UHBVN.
This case study summarizes social significance of the demonstrations and suggestions of smart grid related technologies obtained in this demonstration project.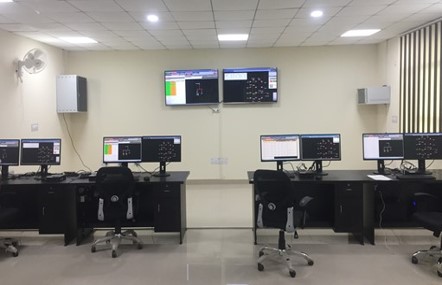 The Operation Center
Last Updated : May 12, 2021